Inclusive Projects about Sports and Health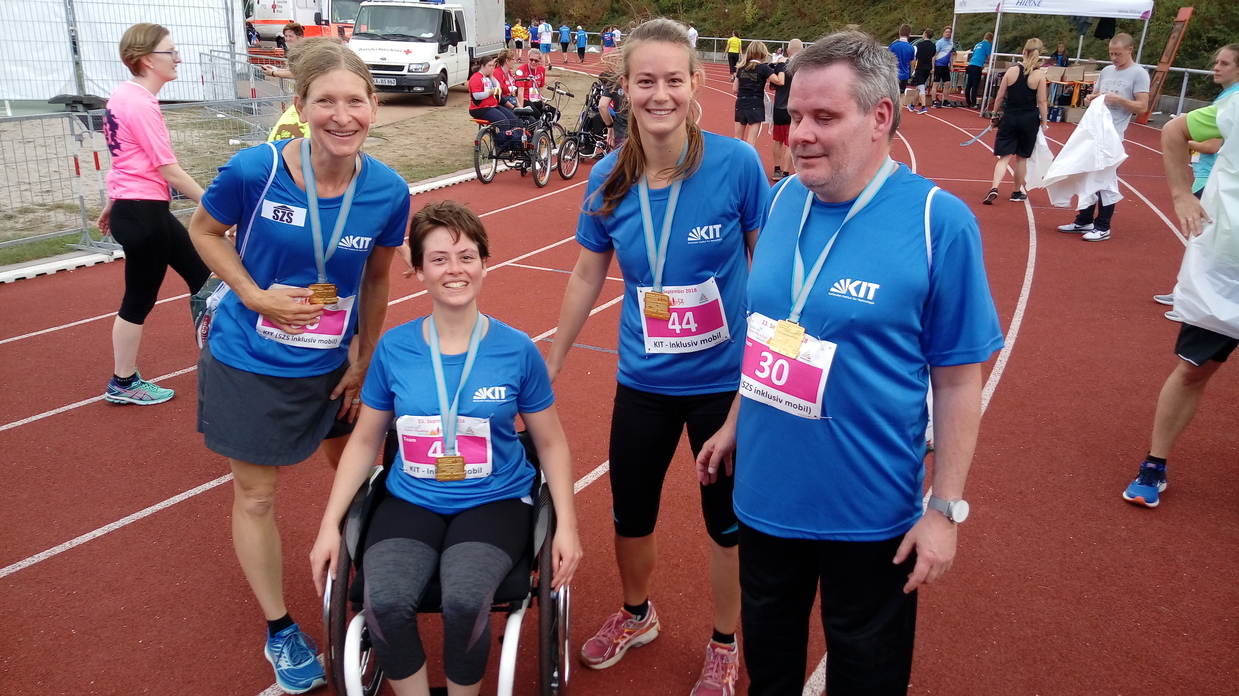 Sports inklusive - Offers by KIT Hochschulsport
activity kit and acitivity kit 2.0 – a flexible activity offer for KIT students
Subproject: "Inklusiv mobil"
The objective is to offer a regular inclusive sports offer at the Institute for Sports and Sports Science IfSS and KIT university sports. By doing so the intention is to create an accessible and inclusive environment with regard to sports and activity at KIT.
By involving those affected, the KIT Representative for Students with Disabilities and Chronic Diseases as well as the Study Centre for Visually Impaired Students at KIT the project aims to set up concepts and to test them. Sports students are being trained as multipliers and - ideally – transfer the concept of inclusion in schools (through those who study teaching) and in clubs (through BA and MA students) after having completed their studies.
June 2020 activity kit started the second round. At the start of the second phase, the project team is particularly concerned with how to deal with the challenges of online teaching. Students who want to participate and have ideas are always welcome!
Funding
The initiative 'Bewegt studieren – Studieren bewegt!' is funded by Allgemeiner Deutscher Hochschulverband (adh) and Techniker Krankenkasse (TK)
MyHealth - Healthy studying at KIT
Method Lab of the House of Competence (HOC) and the Institute of Sports and Sports Science (IfSS) have developed a life-world orientated Student Health Management system (SHM) in a pilot experiment at the Karlsruhe Institute of Technology (KIT) from 2017 to 2021 together with the Techniker Krankenkasse. Their goal is not only to apprehend the living conditions of students but also to reveal the various typical impacts. Based on this knowledge and in connection with other findings wholesome measures are being developed that accommodate the needs and typical habits of students as far as possible and that can be easily interwoven into their everyday life.
Duration 2017 - 2021